PMC-Turbo is a NASA Long-Duration Balloon Flight to study polar mesospheric clouds, gravity waves, and turbulence
Primary Instrument: Seven 16MP cameras with wide and narrow fields-of-view
DLR BOLIDE lidar
PMC Turbo was motivated by EBEX star camera images that revealed spectacular turbulence structures
Polar mesospheric clouds (PMCs) occur where gravity wave dissipation and turbulence are strong
PMC are sensitive tracers of turbulence morphologies - in an ideal natural laboratory
Thermal structure and PMC and balloon height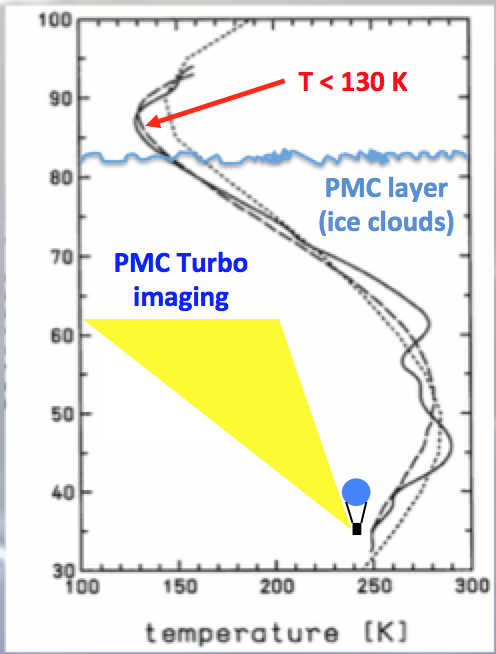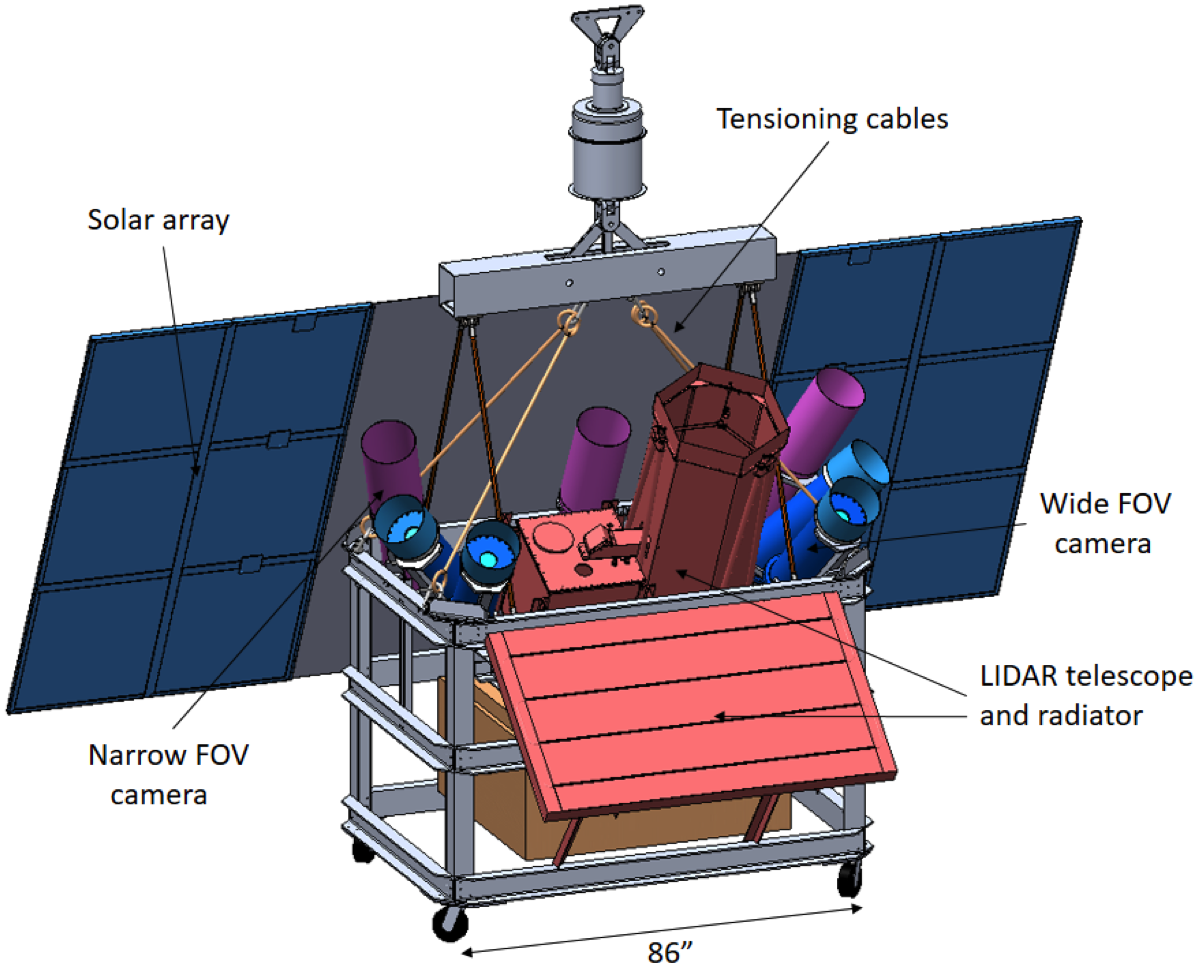 PMC Cameras and Lidar Field-of View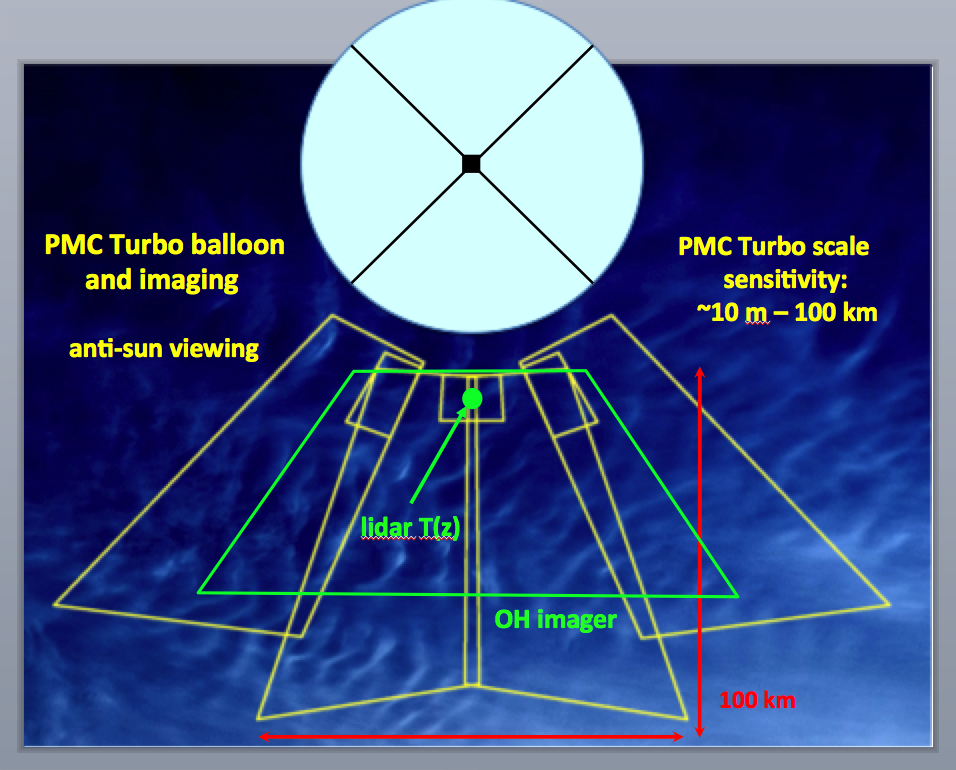 The PMC-Turbo mission successfully flew from Esrange in Kiruna, Sweden to northern Canada in July 2018. The landing was gentle and the full payload with 120TB of PMC images was recovered and the dataset is under analysis at GATS. The DLR BOLIDE lidar was also very successful.
We are currently processing our data to be uploaded to the Space Physics Data Facility at
https://spdf.gsfc.nasa.gov/
. Some example images are located
here
.
Flight Track from Sweden to Canada